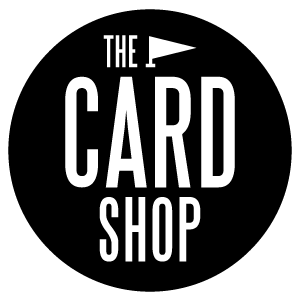 Everyday I check in with Scott, to pick on him and to check in on the happenings at the shop and take a real-time temp check on the sports card hobby.
The call always starts like this:
Scott: The Card Shop...
Me: Sir, how are things going today?
The conversation that follows contains a myriad of things that I love to hear because it is a boots on the ground view of the daily interactions at The Card Shop. I usually get a snapshot of who has visited or just walked in and what the topic of conversation is at the moment then the conversation takes a winding path with many tangents and we get to share our thoughts and fun while opening wax.
Now that I think about it, I don't know if Scott looks forward to my call, but I rarely go a day without calling in and seeing how things are going.
Recently the topic of conversation has become the glut of product available and the exclusivity contracts being signed by manufacturers.
The Glut
A lot of collectors are becoming overwhelmed with the amount of product that comes out and have decided that the 90's are back and are staying away, or they really begin to focus on specific products that they like to collect, building sets, or that they want to take  chance on and see if they can flip hits on to ebay to gain more funds to reinvest in the hobby.
The conversations we have with our customers and friends here at the shop or online are the pulse of the hobby community so we always defer to what we hear from them. What they want and what they think they may be interested in. So our buying patterns adjust so that we can provide our community with what they want.
We are then left with a dilemma… For some of the product we are bound to specific selling tactics from our distributors, you buy X amount of product A and you will get X amount of product B, product B, is the item our community is looking to get at. What happens to product A? Well, we have to find other methods within reason, to move the product either on our shelves or through trades or sales to other businesses, at a loss more often than not.
No complaints, just an observation of a pattern that retailers and collectors are beginning to become more and more familiar with. We see the hobby reactions in social media and during online breaks where conversations in chat and even on screen unfold. Everyone is feeling the overwhelming crunch of products and the softening of the secondary market (this is a subject we will touch on in a later post, but one we discuss often at the shop).
We are hopeful that the hobby will slow with the amount of releases per sport per year, as we hope that data will help to show the ill effects of such practices. Overall, I feel like we need a move for quality over quantity…
Exclusively Yours
The other big topic of late has been the exclusivity of sports entities with manufacturers.
When Topps announced that they had an exclusive contract with the MLB through 2020, most of the hobby was prepared for the announcement and rolled with it. This hasn't stopped other manufacturers like Panini America from producing baseball cards, but as many of you say when they stop in, if there is no team logo, then I don't want it. The unfortunate thing that happens with this is that there is no push for innovation or change.
Topps has become well-known for quite a few things now, as we hear from our friends, poor collation, rehashing old designs (this is a toss up in our community as we have a lot of people that LOVE the revisiting of old designs), a sticker dump, and on demand printing that is leading everyone to believe their investment in certain product lines should be limited, or at times, completely stopped.
That being said, overall, this MLB and Topps exclusivity, and the Upper Deck and the NHL deal didn't garner as much of a reaction as Panini America's exclusivity contract with the NFL. To be honest, even the deal with Upper Deck and the NHL was kind of glossed over.
We were really interested in what our customers were thinking in regards to the deal with the NFL and Panini America. I don't think anyone straddled the fence on this issue.
Before I get into it, some would accuse me of being a PRO Panini America fan and I have to say, I am. Why? It comes down to the experience I have had with their people more than their product. I have had nothing but a great experience dealing with Tracy Hackler, Scott Prusha, DJ Kazmierczak, and David Sharp. When you can meet someone once, online or otherwise, and they remember your name or in the case of Tracy, my name and my son's… I am thoroughly impressed. He made it a point to ask me about Jaxson and figure out why he wasn't with me at the last National in Cleveland. How can you not appreciate that? He is always genuine and I never felt any of my interactions with the man to be fake in any way.
That being said, I didn't know what to say to Scott or anyone else for that matter about the Panini America announcement.
It really highlighted the business… Not the hobby, but the business, and I think the culmination of the MLB deal with Topps and the NFL with Panini America, the collectors had enough of business.
No playing sides here… Scott and I have had multiple conversations about it and I think we can agree, the exclusivity contracts will be detrimental to the hobby. Where will the push to innovate come from if you are the only player playing the game? I know everyone is upset with Panini America, but big picture, aren't all of the manufacturers doing the same thing? They are playing the game that is necessary to keep their businesses successful. A jab at the collectors? Nah, it is business.
Enough of me going on and on… What are your thoughts? Please share them with us, when you do, please refrain from profanity.
Mahalo,
Ryan Ninete
@r9tee
Web dude at The Card Shop!